---
Season 33
---
Is He Dead?
by Mark Twain and adapted by David Ives
Directed by Edward Coffield
When you're a brilliant young artist like Jean-Francois Millet and villainous debt collectors are on your tail, there's only one way out: death. Or faking it. Threatened with debtor's prison, Millet decides his best option is to die and return as the "sister" of the dead painter, much to the confusion of the town and the consternation of his beloved Marie.
More >
---
Titus Andronicus
by William Shakespeare
Directed by Tom Kopp
Embittered Roman General, Titus Andronicus, returns victorious from battle, having captured the Queen of the Goths and her three sons. Sacrificing her eldest son, in memory of his own sons killed in battle, he sets in motion a tidal wave of murder, betrayal, and revenge, unleashing forces that will tear his city and his family to pieces.
More >
---
Cardenio: Shakespeare's Lost Play
by William Shakespeare and adapted by Gregory Doran
Directed by Donna Northcott
A regional premiere!
More >
---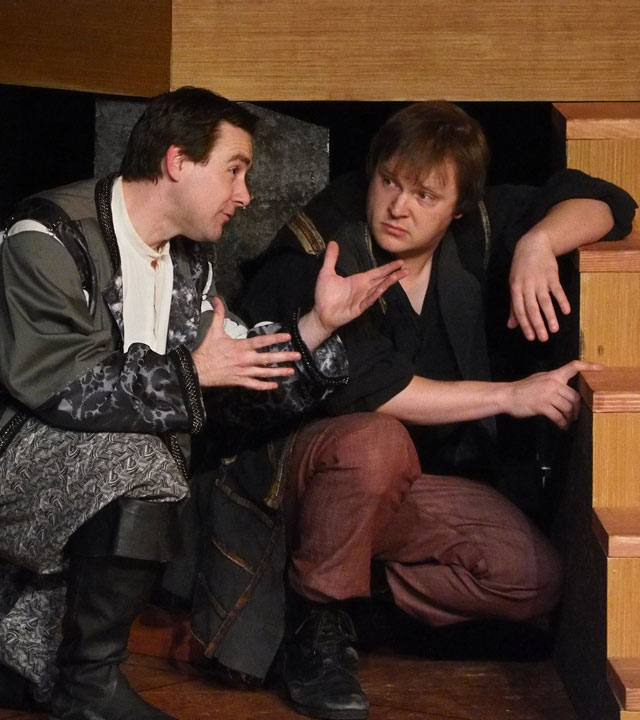 Rosencrantz and Guildenstern are Dead
by Tom Stoppard
Directed by Suki Peters
This existential tragicomedy of Shakespearean proportions, penned during the height of the absurdist movement, follows the two hapless friends of Hamlet, Rosencrantz and Guildenstern, as they go on a journey from which they never return.
More >
---
AFI's Top 100 Greatest Films in 100 Minutes
by Shualee Cook, Roger Erb, Chris Jones, Ben Ritchie and Suki Peters
Directed by Suki Peters
That's right! The Magic Smoking Monkey players are attempting their boldest feat yet: to parody all 100 movies on the American Film Institute's list in 60 minutes!
More >
---